Telayna Tapene-Maoate
Firstly CONGRATULATIONS to the all the girls that played in the winter league netball tournament this year at Te Pai. I'd like to also acknowledge their Coaches and managers Leni, Mrs Gates, whaea May, Mrs Teariki and also to the teachers and whaanau that were able to help with transporting and supporting our girls at Te Pai every week! Kei runga noa koutou!
To the year 8 girls leaving and WINNING their grade, thank you for your effort and representation this year.  Miss Tapene – Maoate is definitely going to MISS you all so much. Ka pai e hine maa.
Secondly, thank you to Kelston Boys for inviting us to attend their performances/showcases yesterday at their Kura, rawe!
Lastly,
We as a community need to take a bit more responsibility about how we are driving when dropping tamariki off to school. Please be mindful and SLOW DOWN. Children are precious treasures and cannot compete with a car. We are working on getting a proper crossing with the council, but for now, please SLOW DOWN and be extra careful around our schools.
Living world…
Paanui / tuhituhi
At the moment, for our reading and writing projects we are studying animals. Looking at their special abilities, how they collect food, how they feed their young, the different developmental stages different animals go through when moving from babies into adulthood, their habitats, who they are prey for and who their predators are.
We have had some great discussions in class about what they would or could do if they posessed such abilities as speed, agility, 20/20 vision, easy movement on land, air and water . Also learning about the science behind animals and their technical terms.
Paangarau:
Fractions, decimals and percentages is our learning this term. Converting, adding, subtracting and finding these amongst numbers, problems or posed equations is what we have been working on in maths.
E.g;
Twelve Fifths is the same as two wholes and two fifths. True or False?
What is 30% of $120?
If there were 6 chocolate bars that consisted of 10 pieces, then how much would each person get if you had to share amongst 4 people? (Answer in decimal form and show working out)
STATISTICS!
This is the study of DATA. Its about investigating an area of life and making sense of that information through numbers, graphs and collecting information. We are now looking at how we can make true statements about the data we are deciphering and graphing.
Hauora / Haakinakina
Large ball skills and athletics are our focus in P.E this term. Health is all about Puberty. Its not as scary as you think it may be, in fact its probably one of the most important times of our students lives as you start to change physically, mentally and emotionally. Knowledge is power, and we are all about empowering our Tamariki.!
Lastly, Thank you whanau for supporting our TEAM AROHA bake sale! We had an awesome time selling all the scrumptious baking that you, our whaanau gave in for us to sell to fundraise for our end of year trip. Thank you, thank you, nga mihi nui rawa kia koutou. Ko koutou te mana, te oranga o aa taatou kura!
Mandarin for today. Hand game to remember the names of numbers.
Kiwican says!
Kiwican Energizer! – Every week we go to kiwican to learn how to deal with difficult situations that we all come across in our lives. Watch the video link above.
Kia ora whaanau, welcome back to T2.
What a whirlwind of a year so far and looking forward to knocking T2 out of the park!
I just wanted to congratulate all the TAUIRA (students) who either participated in a sport or even better, competed at a Western Zone competition this year. Ka rawe koutou!
Also, to all those parents who have either helped on a school trip, in coaching team, attending whanau day, fundraisers, student led conferences or helped in any other way, THANK YOU very much!
GLOBAL WARMING
This term our main focus will be all about Global warming; Its causes and its effects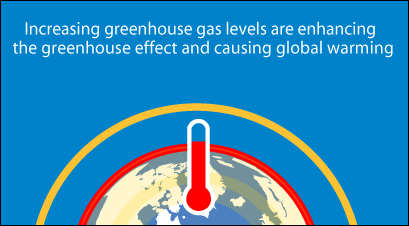 Your tamaiti (child), should have a reasonbable understanding of what Global warming is, so please sit down and have a 5-10 min discussion with your child.
HOMEWORK:
Homework this term is all about articles/readings/stories about global warming. I want your tamaiti to read about as much knowledge as they can so that when they are out in the big world, they have the best chance to make the right decision. So please, make sure they are doing this at home with a minimum of at least 30-45 mins dedicated to there homework.
Maths homework will also start coming home at the beginning of W4.
Lastlly, CONGRATULATIONS to all our students who were awesome yesterday at our first school swimming event! What an epic day it was, and an enjoyable one for all of us with no incidents or disruptive students. Well done to TEAM TAONGA who won the swimming sports. In my eyes, our entire KURA won the day!
WE ARE KELSTON.
Naa te whaanau,
Ngaa Kahurangi.
POLYFEST 2017 PERMISSION LETTER
click on the title and please make sure that your child returns their permission slip and pays their $15 for entry fee and bus.
Could you please make sure you pay and bring the permission slip by Wednesday 15th March 2017.
Thank you
Ko te manu e kai ana i te miro, nonaa te ngaahere
Ko te manu e kai ana i te matauranga, nonaa te ao
E ngaa mana, e ngaa reo, e rau rangatira maa, karanga mai, karanga mai, karanga mai ra.
Nei naa te mihi maioha kia koutou, ngaa whaanau o KEREHANA.
Koutou ngaa tauira, e haere mai ana ki te whakaako i ngaa turee, ngaa kaupapa hoki o tenei kura o Te Kura Takawenga o Kerehana, nau mai, haere mai, whakatau mai ra.
Kia ora and greetings to you all.
Our new year has started, and already our class and school is bursting at the seems with talent! I am honored to be in a position yet again here at Kelston Intermediate, to educate our tamariki, culturally, socially and academically. I cant wait to get into to some nitty gritty inquiry mahi looking at the different types of issues, writing stories that inspire, reading material that is going to better my tamariki and so much more…
If your tamaiti/child is in my class, my door is always open to you, and i invite you to come and be involved somehow in your childs education. AS YOU are a key to your childs success as well as this school.
No reira, tena koutou katoa.
WE ARE KELSTON!!!
This terms learning is all about who we are as individuals and who we are as a school. For the first 5 weeks we will be looking at topics such as;
1. Our Kelston Community
2. Waitakere area
3.  My culture, language, heritage and background. Our culture, our language, our heritage our backgrounds.
4. Taumata understanding and pepeha
5. RESPECT, RESPONSIBILITY & ENGAGED our 3 school values
Week 5 TERM 1:
Swimming starts and all students need to be in the water to learn the vital skill of swimming. Yes we have separate lessons for our girls who cannot be in the water with our boys. The cost for this is $12 which our students will receive 6 lessons
WHAANAU DAY 2017 

this will be held on the FRIDAY of week 5. This is where we recognise students for their efforts in their work, school and class community. We would love to see you all here to witness your tamariki being a KELSTONIAN and just being awesome!
REMINDERS:
UNIFORM, UNIFORM, UNIFORM. Please ensure you child has all the correct uniform. IF we expect it now whaanau, they will take pride in making sure their uniform is neat and tidy all the time.
Sports notices should be coming home soon, please take time to read it in case your child is interested. We dont want any of our tamariki missing out!
Stationary. Please whanau this important for us as educators to teach our tamariki and give them the best chance possible.
Culture groups and TOPS options. Ask you darling tamariki about this whaanau, as these 2 events also play a big part in our school and your childs eductation…
Ngaa Kahurangi Y7 students 2017:
Laandre A
Ramona F-T
Paige F
Kyrehn K-N
Liseti L
Georgia M
Eirene P
Angela S
Ghulamullah S
Hau'alofa'ia T
James T.S
Taylor V.D.B
Term 4, last term, last stop.
We are nearing the end of our journey and our topics are as follows:
Inquiry – Law and order. We will be investigating the different laws and rules that surround us everyday and our rights as Tamariki of this world.
Maths – Here we are learning ALGEBRA, PROPORTIONS and RATIOS. Formulas, division, fractions and multiplication are our best friends this term, so if you are Amazing at this yourself please, pass this knowledge on to your own tamariki.
Reading – Reciprocal reading. Please please please get your tamariki to read, as we have been learning ways in how to make sense of text that we don't yet understand.
Writing – Narrative writing. Creating text that promote creativity but also skills in manipulating words to tell or portray a story that has been swirling in our heads now that we have a bit of a grasp on the English language.
P.E – We have athletics coming up in about 2 weeks, so all our lessons have been around learning how to release a shotput, discus, jumping for high jump and relay races.
KELIFEST
This event is where all our students perform their cultural items that they have been learning for the past year.
Please if you are free on the 28th of October, then come along to watch and buy some kai from our stores. It starts at 9am and finishes around 3pm, you will be able to find posters around our community and on our website for more information.
Also we have asked for your tamariki to contribute something to our Kelifest through Kai. The class who brings the most products wins a hamper.
Any queries contact the school and we will be glad to help in any way J
Naaku iti nei
Miss Tapene – Maoate
Malo e lelei
Last week we finished our WW1 trenches that we have been working tirelessly on.
Here are the results:
Joyce, Rebecca, Vijay, Karen, Habon, Apelu and Blessing:
Maryam, Logan, Javien, Brian, Cypress, Pona, Rawiri
Patricia, Filiva'a, Nikisoni, Paul, Ruiha, Destiny
Dashon, Marina, Robbine, Jasmine, Delzao, Amazon
The success criteria was;
Bunkers made from paper mache
Color scheme and materials depicts the terrain in Turkey
Weaponry
Sleeping quarters
No mans land
First line of defense trench
Props
This was great learning for my students and we had fun creating these.
Please come in and have a look for yourself 🙂
Congratulations to our Y7 girls who won B grade in the winter league season.
Kelston boys production showcasing the cultures.
Term 3.
With the end in near, things are starting to wrap up. Looking at issues happening in our country, looking at debate writing, speeches, reciprocal teaching, fractions, percentages and decimals, Te reo, mandarin, and small ball skills are just some things we have done this term.
Term 4,
We are looking at law and order and forensic science and starting to develop our questions.
lastly, congratulations to all students involved in sports this term. Rawe ana koutou.
TERM 3
Kia ora whanau…
Term 3 is well under way and there is some intense learning happening. Our overall topic are the Olympics for this term.
READING – This term we will be utilizing the 21st teaching strategy of Reciprocal teaching, which helps us dissect texts that we do not understand.
WRITING – This term we are looking at how a debate is written and how to argue a point with flare and finesse, and with the correct vocabulary. Issues from around Kelston, NZ and around the world are our debate topics.
INQUIRY – In this subject we are looking at how people record the past, present and future and also looking at issues locally, nationally and globally and comparing these.
NUMERACY – We are learning to use DECIMALS, PERCENTAGES and FRACTIONS. If you want, create some problems or teach your darling children what you know about decimals, fractions and percentages. The more knowledge they have, the better they will be at maths.
STRAND – We are learning about Statistics and probability. Atm we are learning to interpret and create statistical graphs that depict the information we have researched. Ask your child about this mahi.
P.E – Small and large ball skills is what we are learning. Hockey, Ki-o-Rahi, Badminton, Kilikiti, Tennis and Lape are just some of the games will be learning to play to help consolidate our small and large ball skills.
HEALTH –  Keeping Ourselves Safe with Constable Karl. Here our tamariki re-cap about how to keep themselves safe in the community and when in public.
If you have any questions about what we are learning please ask your tamariki or check their ONENOTE or come in and have a look 🙂
Week 7 already
Maths – W.A.L about geometry and what makes up different shapes and why. How to reflect, rotateand tesselate these shapes too. Learning strategies to solve multiplication and division problems are also on our learning plates this term.
Literacy – W.A.L the reciprocal teaching process that helps us understand the texts we are reading. Our texts are based around Matariki, what this means, what this looks like, how its celebrated and why we should be learning about Matariki.
Speeches – There topics are issue based. Ask your taitamaiti about their speech, and give them some advice if need be. It's a persuasive speech, so they need to persuade their audience…
Inquiry – Science me up! W.A.L about forces and motion. Students have been searching information that will help them answer there big question. Ask your tamariki to have a look at theirs. These presentations are due week 9.
We have had many things go on in our school in only the last 3-4 weeks. To make sure you don't miss anything, come in and talk to us or me, read our newsletters, check on here or ask your child what our school has been up to lately. Sports, awards, academic learning achievements, school trips and much more.
Ngā Kahurangi
Miss Tapene – Maoate
Kia orana…
Last week for this term and so many things, so little time.
All your lovely children should have published their writing pieces and their I.R.T mahi. Please ask them to have a titiro or look at this mahi.
Also, your child will come home with a letter, outlining the outstanding monies due; like TECH fees, SCHOOL fees, Shakespeare, swimming and any other monies due.
School ends this friday, and you will have your darling children for the TWO weeks, so please, dont send them to school during the next 2 weeks, and make sure they are ready for Monday 2nd of May 2016. Ngaa mihi
Any queries please contact me 🙂
Miss Tapene – Maoate



Kia ora whanau
Firstly, thank you to all whanau that have paid their monies for the SHAKESPEARE play that happened last week, and thank you also to those that have paid their swimming monies. Please ask your child whether or not they have paid this, as we need to collate these monies as soon as possible.
SHAKESPEARE – $5
Swimming – $14
At this point in time, we are wrapping up our learning about Kelston and West Auckland, Myths n Legends, who we are and where we come from, measurement, Swimming and our technology classes.
Next term we have a science focus, WATER and ELECTRICITY through inquiry, geometry, large ball skills, speeches and much more.
Reminder that next week 11th – 15th of April is our last week before Term 1 holidays begin for 2 weeks.
12th of April is Ngaa Kahurangi last swimming session, so please make sure your child is prepared for that.
Please any queries or worries, nau mai haere mai, come in and see me or ring the school
Email: telaynat@kelstonint.school.nz
Naaku iti nei
Miss TAPENE – MAOATE
Kia ora koutou
This week is our very first FULL week of school. Just a few reminders:
Tuck shop is in full swing, with Whaea Vana cooking up a yummy storm for our tamariki. Please, ask your child for the tuck shop menu if you are curious or come in and see for yourself 🙂
HATS HATS HATS… Your child(s) must have their hat EVERYDAY if they would like to be out in the playground during Interval and Lunch. These are available for purchases at the school office.
UNIFORM…No longer are our students allowed to wear the OLD uniform, including the old P.E uniform. So please, contact the school or come in if you have any questions about this.
Culture groups start this Friday. I have asked the students in Room 4, if they do not want to participate in a cultural group, then they must bring a note in from home and signed please. Any troubles come and see me or contact me 🙂
Lastly, please ensure your children are memorizing their own PEPEHA, the school KARAKIA and the TIMETABLES that they struggle with in maths.
Please, If you have ANY questions at all come in and see me or contact the school.
Naaku iti nei
Miss Tapene – Maoate
Kia ora, Kia orana, Malo e lelei, Talofa lava, Bula Vinaka, Ni Hao, Namaste and greetings.
My name is Miss Tapene – Maoate and this year I am room 4's teacher this year and I am so excited to have my past year 8s again and a new lot of year 7 students.
This term we are learning what it means to be from KELSTON. Its history, the changes, its culture, communities everything. So please if you have any resources or things to share about our community, Glendene and Glen Eden.
On this page you will  be able to catch up with what your students are learning and their homework.
Maths:
For this term we will be concentrating on measurement, temperature, time, area, perimeter, maps and math strategies. So any extra learning around these math themes at home would be beneficial for your child.
Homework:
Every student in Room 4 should be READING for a minimum of 15 – 20 mins.
They then need to be able to talk about what they read to another person and then write this description in their notebooks with the date, time and then signed by someone at home.
Please, if you have any questions, come in and see me at school.
Naaku iti nei
Telayna TAPENE – MAOATE